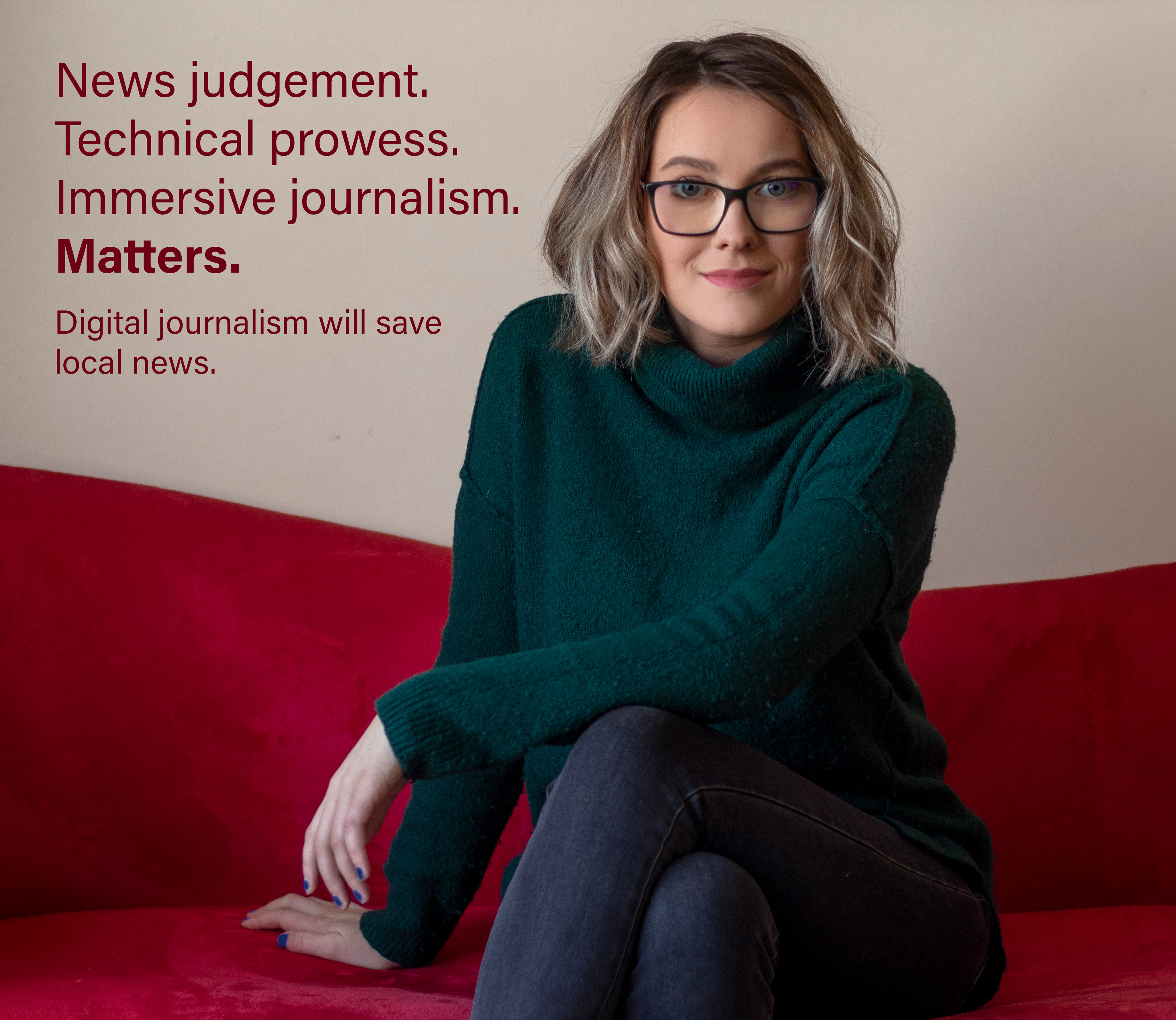 I love hard news. I believe sharing information on a digital platform for a community is important. Journalism is a two-way conversation between the audience and a news organization, and I know that digital journalism is a way to start that conversation. I value accuracy, and the honesty of gaining an audience every single day. I'm incredibly passionate about anything news and am a detail-oriented editor. 
Immersive digital journalism is what hooks people to continue viewing. I know how to interact with an audience to achieve that. Both my experiences as a digital producer at KOMU 8 News (NBC affiliate) and the classes I've taken for my degree have helped me grow my passion for all things digital.  
I graduated from the University of Missouri School of Journalism with a major in Convergence Emerging Media in May 2020. I currently work and intern at NBC's affiliate KOMU 8 News in Columbia, Missouri. In school I jumped around some other newsrooms in Columbia; KBIA-FM (the NPR affiliate), PolitiFact the Missouri edition, the Columbia Missourian (the local newspaper) and Vox Magazine. ​
My focus and passion is digital content creation within a news organization. Throughout my work you'll find my thought process behind creating media and my strategy in engaging audiences.
Best, Greta